PURCHASE 3 INDICATOR FROM OUR WEBSITE 500$ BTC ONLY
PURCHASE 5 INDICATOR FROM OUR WEBSITE 800$ BTC ONLY
Hello dear Traders,
This is our best Forex Trading Indicator.
100% Non-repaint Indicator and accuracy 95-98%+
This is the world's best Indicator for Scalping.
Its name "100% Non-Repaint Indicator V4.0"
This indicator is very easy to use for beginners And fully automatic.
It Will Never Expire And There Are NO "Monthly Fees"
Or NO Any Other Recurring Charges For Use
File Type And Requirements:-
This Is A Digital Item! (Download Links–Zip File)
You Will Need: MT4 Terminal
This Files You'll Get Is ZIP Archive.
Indicator Installation Service is Free:- If you don't know how to install the indicator. Contact Us, We will install the mt4 Indicator on your Pc/Laptop with TeamViewer software and If any person wants a live chart screenshot of any indicator, any time frames and any Chart then he can contact us anytime.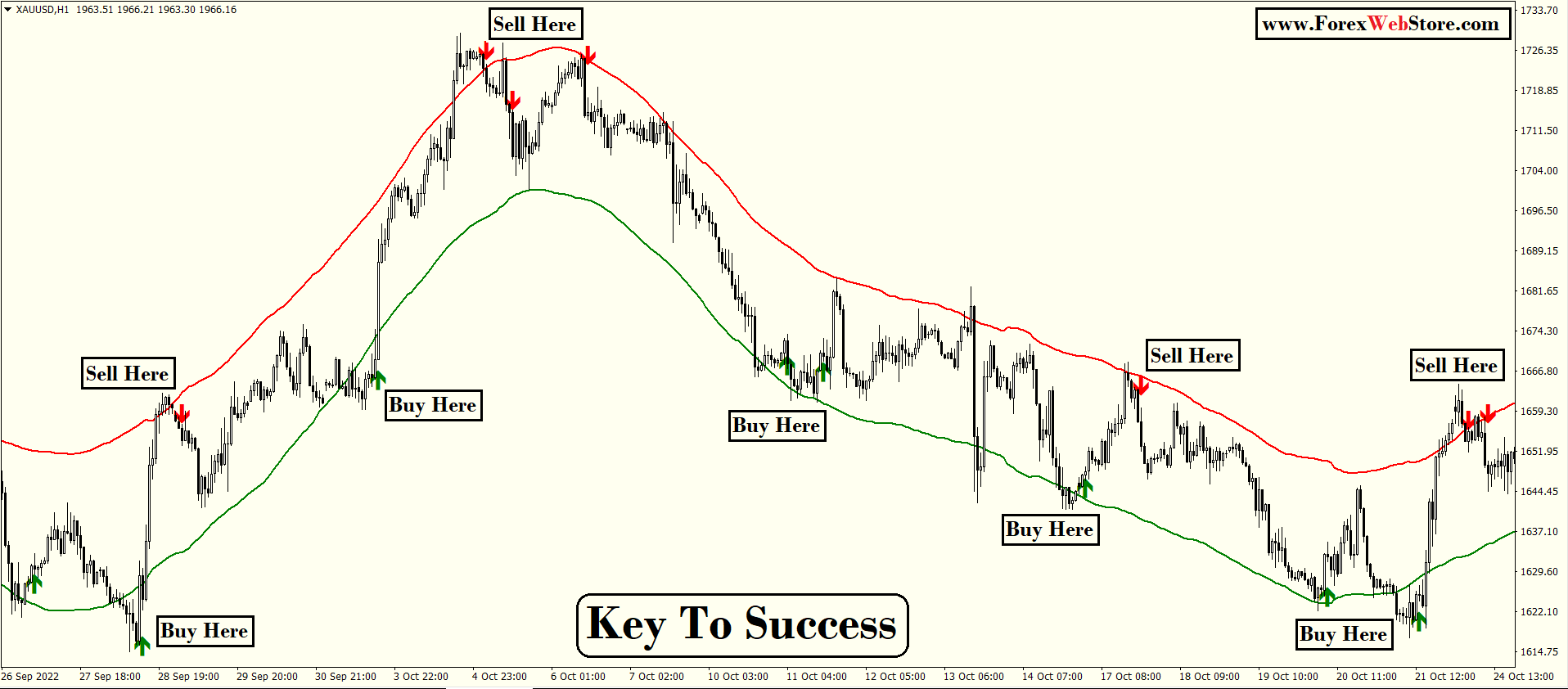 HOW TO USE:-
FOR SELL ENTRY:-
1. First made Red 100% Non-Repaint Arrow on the Top. After take Instant sell entry.
2. When Red arrow made then you can take TP/SL( 1:2 to 1:3 Ratio)
FOR BUY ENTRY:-
1. First made Green 100% Non-Repaint Arrow on the Bottom. After take Instant buy entry.
2. When Green arrow made then you can take TP/SL( 1:2 to 1:3 Ratio)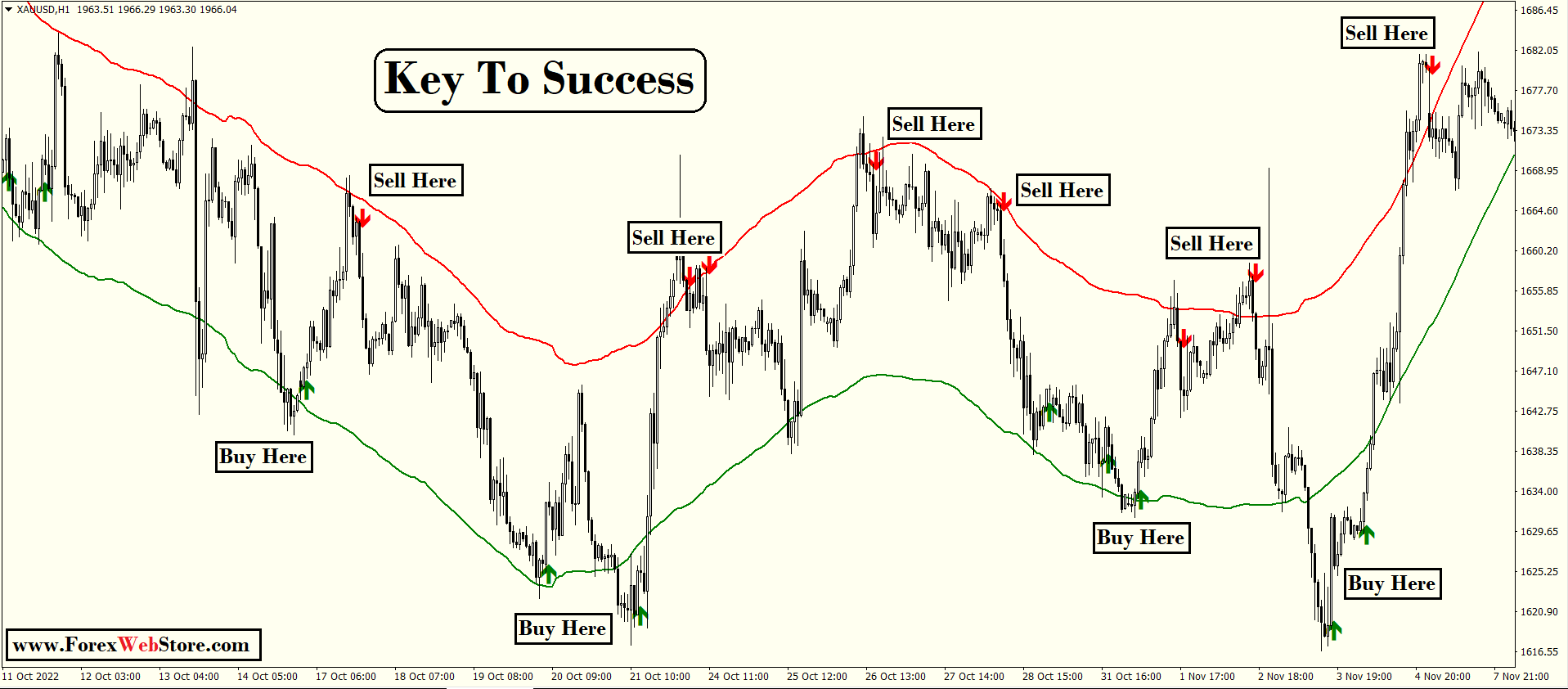 How to work forex indicator?
Forex indicators are tools used by traders to analyze market conditions and make informed decisions about buying or selling currencies. Here are the general steps to work with a forex indicator:
1. Select an Indicator: There are numerous forex indicators available, each with its own purpose and calculation method. Common types include moving averages, oscillators (e.g., MACD or RSI), and trend-following indicators (e.g., Bollinger Bands or Ichimoku Clouds). Choose an indicator that aligns with your trading strategy and objectives.
2. Install the Indicator: Most trading platforms have built-in indicators or allow you to import custom indicators. Locate and install the indicator of your choice on your trading platform.
3. Understand Indicator Signals: Each indicator generates signals based on specific calculations and market conditions. Study the indicator's documentation or seek educational resources to understand how it generates signals and what they signify. For example, an oscillator may indicate overbought or oversold conditions, while a moving average crossover may suggest a change in trend.
4. Adjust Indicator Settings: Some indicators have adjustable parameters to fine-tune their performance. Modify the indicator settings according to your trading style and preferences. Experiment with different values to find the ones that work best for you.
5. Apply the Indicator to a Chart: Open a forex chart on your trading platform and apply the indicator to the chart. The indicator will then generate signals based on the selected settings and the price data displayed on the chart.
6. Interpret Indicator Signals: As the indicator analyzes price data, it will generate buy or sell signals. Learn how to interpret these signals in the context of your trading strategy. For example, a moving average crossover may indicate a potential trend reversal, while an oscillator reaching an extreme level may suggest an upcoming price correction.
7. Combine with Other Tools: Forex indicators work best when used in conjunction with other tools and analysis techniques. Consider combining indicators with fundamental analysis, price patterns, or support and resistance levels to enhance your decision-making process.
8. Practice and Backtest: Before using an indicator in live trading, practice using it on historical price data and conduct backtesting to evaluate its performance. This will help you gain confidence in the indicator's signals and understand its strengths and limitations.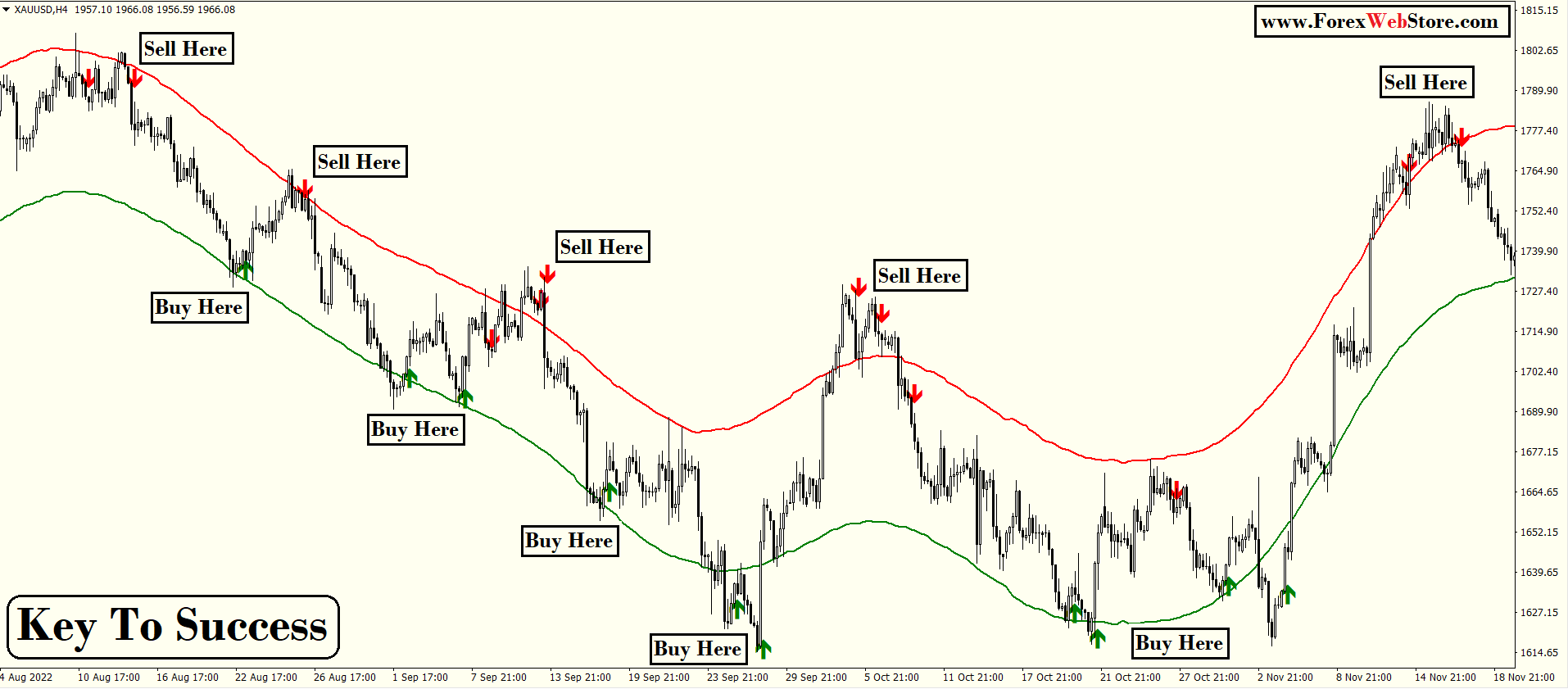 How to install indicator in mt4
To install an indicator in MetaTrader 4 (MT4), follow these steps:
1. Locate the Indicator File: Obtain the indicator file (usually in .ex4 or .mq4 format) that you want to install. You can find indicators from various sources, including online marketplaces, trading forums, or by creating your own.
2. Open the MT4 Platform: Launch the MT4 trading platform on your computer. If you don't have MT4 installed, you can download it from your broker's website or the MetaQuotes website.
3. Access the Navigator Window: The Navigator window is typically located on the left-hand side of the MT4 platform. If it's not visible, go to "View" in the main menu and select "Navigator" or use the keyboard shortcut Ctrl+N.
4. Locate the Indicators Folder: In the Navigator window, expand the "Indicators" section by clicking on the small arrow or plus sign next to it. This will reveal additional options.
5. Open the Indicators Folder: Right-click on the "Indicators" folder and select "Open Folder" or "Open Directory." This action will open the folder where MT4 stores indicator files.
6. Copy or Move the Indicator File: In the folder that opens, locate the indicator file you obtained in step 1. Copy or move the file into this folder.
7. Refresh the Navigator Window: After copying or moving the indicator file, right-click on the "Indicators" folder in the Navigator window and select "Refresh" or press F5 on your keyboard. This will update the Navigator window to include the newly added indicator.
8. Apply the Indicator to a Chart: Locate the indicator in the Navigator window under the "Indicators" section. To apply the indicator to a chart, either drag and drop it onto the desired chart or double-click on the indicator. A settings window may appear where you can customize the indicator's parameters. Modify the settings as needed and click "OK" to apply the indicator.
9. Verify the Indicator on the Chart: The indicator should now appear on the selected chart, displaying its signals or visual elements based on the applied settings.
10. Customize Indicator Appearance (optional): To modify the appearance of the indicator, right-click on the chart, select "Indicators List," and choose the indicator you want to customize. Adjust the appearance settings, such as colors or line styles, in the indicator's properties window.
---
Our Payment Options:👇
1) Bitcoin Wallet:
2) USDT(Tether) Wallet: (Request)
3) TRX(Tron) Wallet: (Request)
4) XRP(Ripple): Tag(Request)
And another crypto wallet: on request
5) Visa/Master Card Via Payment Link: On Request
6) Paypal: On Request
7) Skrill: On Request
8) Neteller: On Request
9) Western Union: On Request
10) This Website(www.ForexWebStore.com). You can purchase directly from the website with Your Credit/Debit Cards and All cryptocurrencies and Instant Download Indicator Files.
Send payment screenshot to: 👇🏿
Telegram: Click Here
Mail Us: Click Here
Payment After we will provide the product within 90 minutes.
If you want any proof of Indicator or have any questions then feel free to message
Telegram: Click Here
Mail Us: Click Here
Thank You ❤️